Chinese Foreign Minister Wang Yi is hosting counterparts Muslim majority nations in Beijing to discuss ways to promote the de-escalation of the conflict and protect civilians.
Representatives from Saudi Arabia, Jordan, Egypt, Indonesia, Palestinian authorities and the Organisation of Islamic Cooperation are on a two-day trip to China for the talks.
Hostage talks
The talks come as hopes are rising for a deal to free some of the 240 hostages held in the Palestinian enclave.
Even as fighting continues on the ground in Gaza, Israel's ambassador to the United States, Michael Herzog, said in an interview on ABC's 'This Week' Israel was hopeful a significant number of hostages could be released by Hamas "in coming days."
READ MORE
Iceland PM vows to protect volcano evacuees
Macclesfield keeps lost silk art alive
The flying cars that could take over our skies
On Sunday, Qatari Prime Minister Sheikh Mohammed Bin Abdulrahman al-Thani told a news conference in Doha that the main obstacles to a deal are now "very minor," with mainly "practical and logistical" issues remaining.
A White House official said the "very complicated, very sensitive" negotiations were making progress.
About 240 hostages were taken during a deadly cross-border rampage into Israel by Hamas militants on Oct. 7, which prompted Israel to invade the tiny Palestinian territory.
Hospital hit
Meanwhile, Hamas claims an Israeli air strike on the Indonesian hospital in northern Gaza has killed at least 12 people. Israel has refused to comment on the claims but its tanks are surrounding the hospital as it continues its operation in the region.
Like many other health facilities in embattled Gaza, the Indonesian Hospital, set up in 2016 with funding from Indonesian organizations, has ceased operations. But health ministry spokesman Ashraf Al-Qidra said there were about 700 people, including medical teams and wounded, inside the facility.
At the other end of the Hamas-ruled Gaza Strip, at least 14 Palestinians were killed in two Israeli air strikes on houses in the town of Rafah, near the border with Egypt, health officials said.
The Israeli military issued a statement with video of air strikes and troops going house-to-house, saying it killed three Hamas company commanders and a squad of Palestinian fighters, without giving specific locations.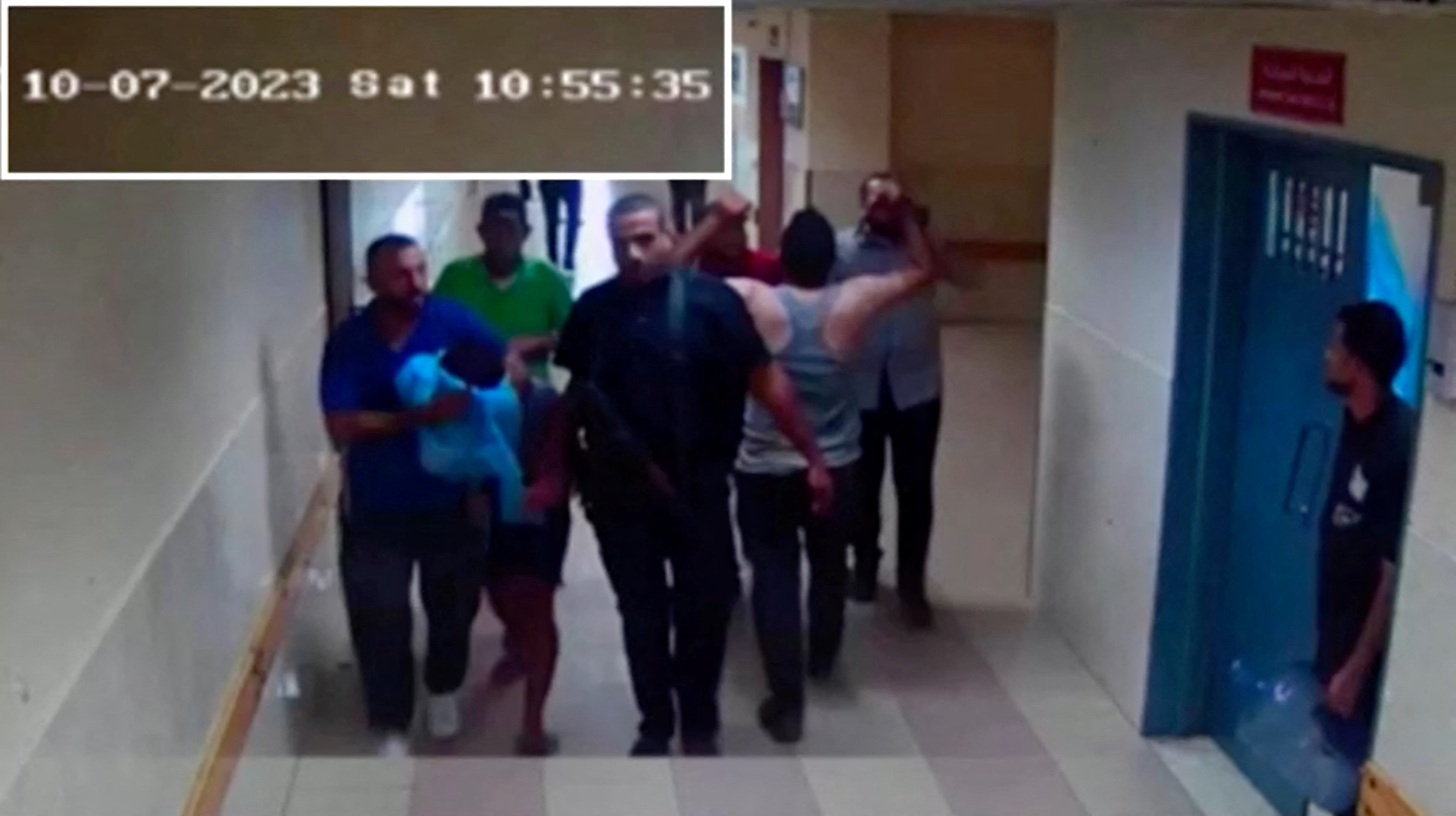 Islamic Jihad attacks Israeli forces
Hamas and local witnesses say militants are waging guerrilla-style warfare in pockets of the congested, urbanized north, including parts of Gaza City and the sprawling Jabalia and Beach refugee camps. 
The armed wing of the militant group Islamic Jihad, an ally of Hamas, said its fighters attacked seven Israeli military vehicles during clashes in the northern areas of Beit Hanoun, Beit Lahia, and Al-Saftawi and west of Jabalia. 
Subscribe to Storyboard: A weekly newsletter bringing you the best of CGTN every Friday
Source(s): Reuters